WRWA Forest Management and Ecology Library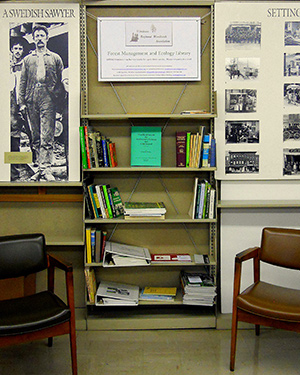 Located just outside
Windham County Forester's Office
130 Austine Drive – suite 300; Brattleboro, VT 
   
Housed on the third floor of Holton Hall on the Winston Prouty Center campus, the WRWA Forest Management and Ecology Library currently consists of about three dozen technical books, perhaps as many important State-published and other pamphlets, and useful back issues of Northern Woodlands.  Included are a number of excellent how-to woodland management guides, plus a variety of local natural history texts and relevant field (identification) guides.  Many of the holdings are by local authorities.
WRWA members are welcome to borrow any item on the honor system for up to three weeks.  Download a pdf of the library holdings.
If you are interested in helping to fund new resource material – perhaps in honor or in memory of someone – please contact the Library Committee at .
Save